That period between childhood and adulthood creates the defining fine-tuned features of a future grown up.
Privacy, play and study time, all activities done in the comfort of their very own space make children grow up with complete lessons learned.
We put a great deal of focus on the way a child's room looks like and feels like. This is why it's important to have a well structured space that creates a safe and cosy environment.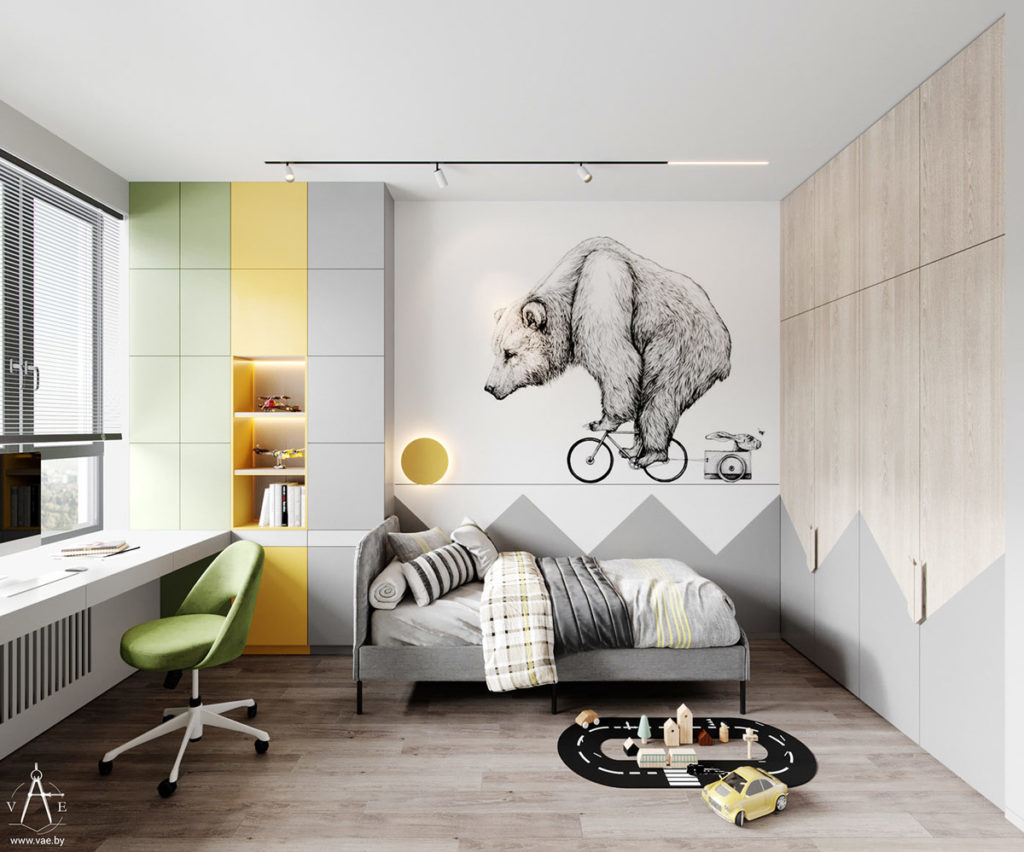 Imagined by Studio VAE, this kids bedroom inspires calmness with the use of soft blue, yellow and apple green nuances alongside light grey and wooden elements.
The windowsill was used as a supporting element for creating a kids study space that runs the entire lenght of that wall. Flanked by two floor-to-ceiling storage spaces, the bespoke desk rests under the window, allowing direct daylight to accompany the child's study time.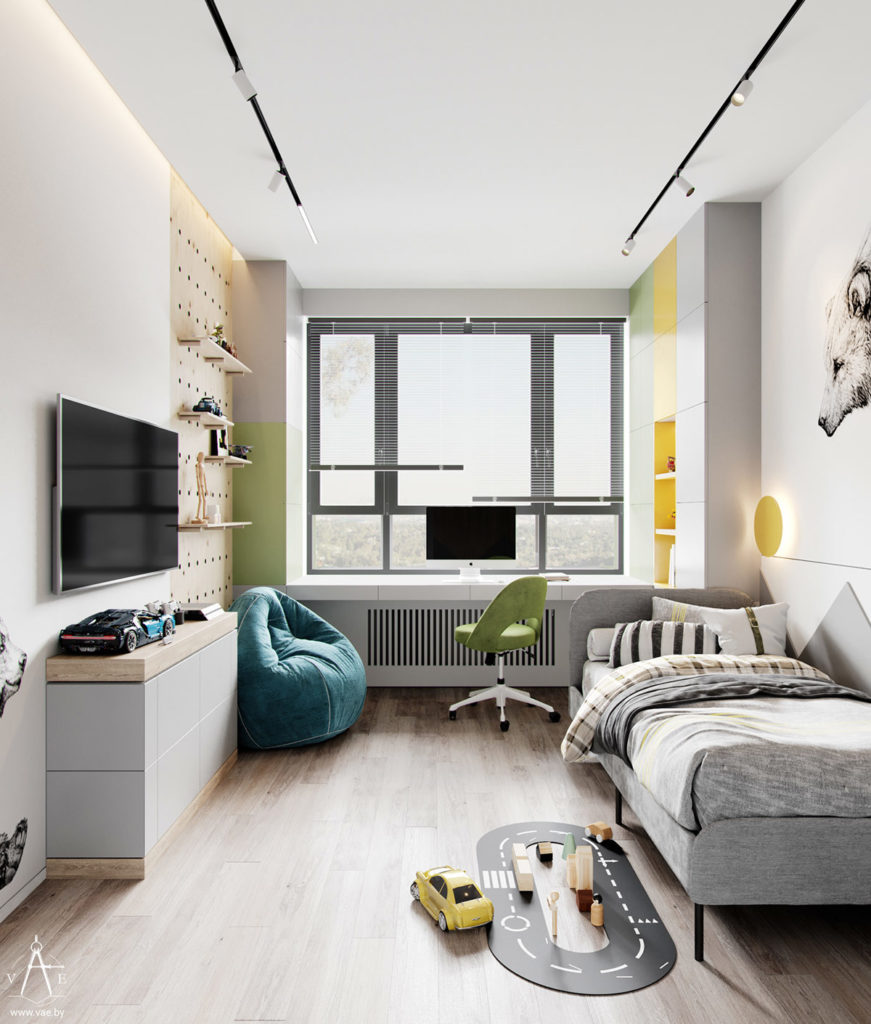 A mountain mural sits below a bear on a bicycle sticker, adding enchantment to the overall design. The blue bean bag makes for a comfy reading spot right next to the kid's desk.
Chosen colors and decorations create a nature themed room and encourage exploring creative pathways.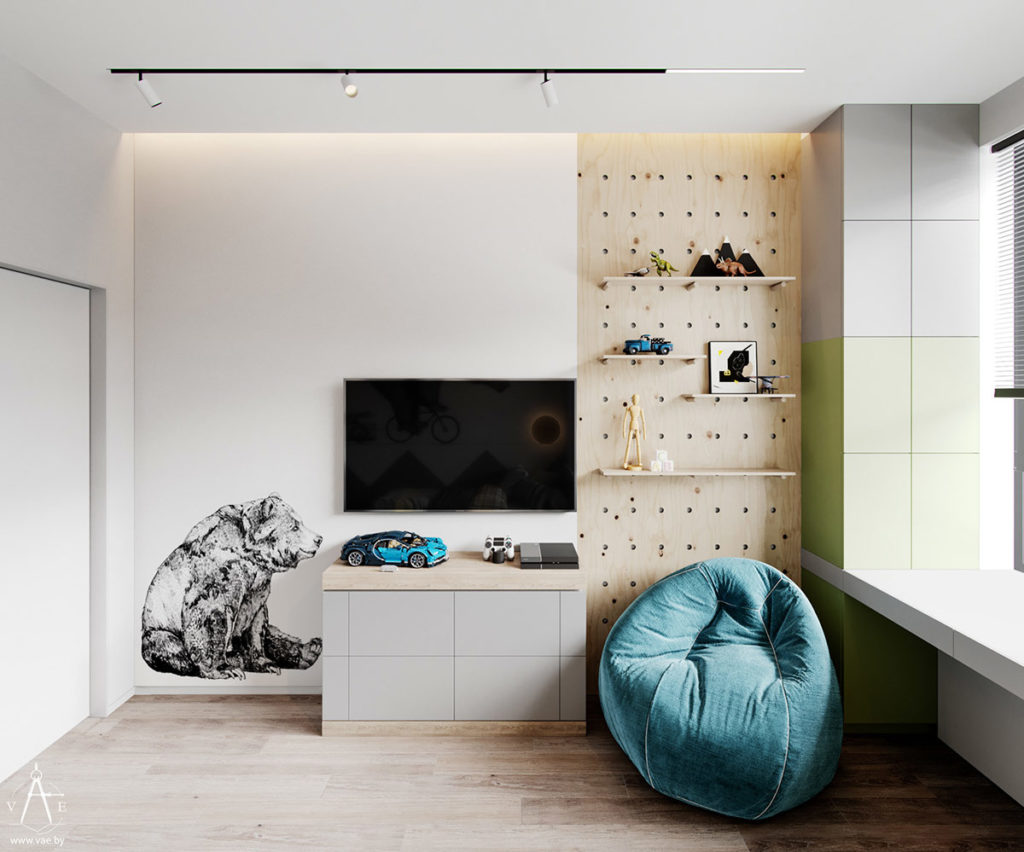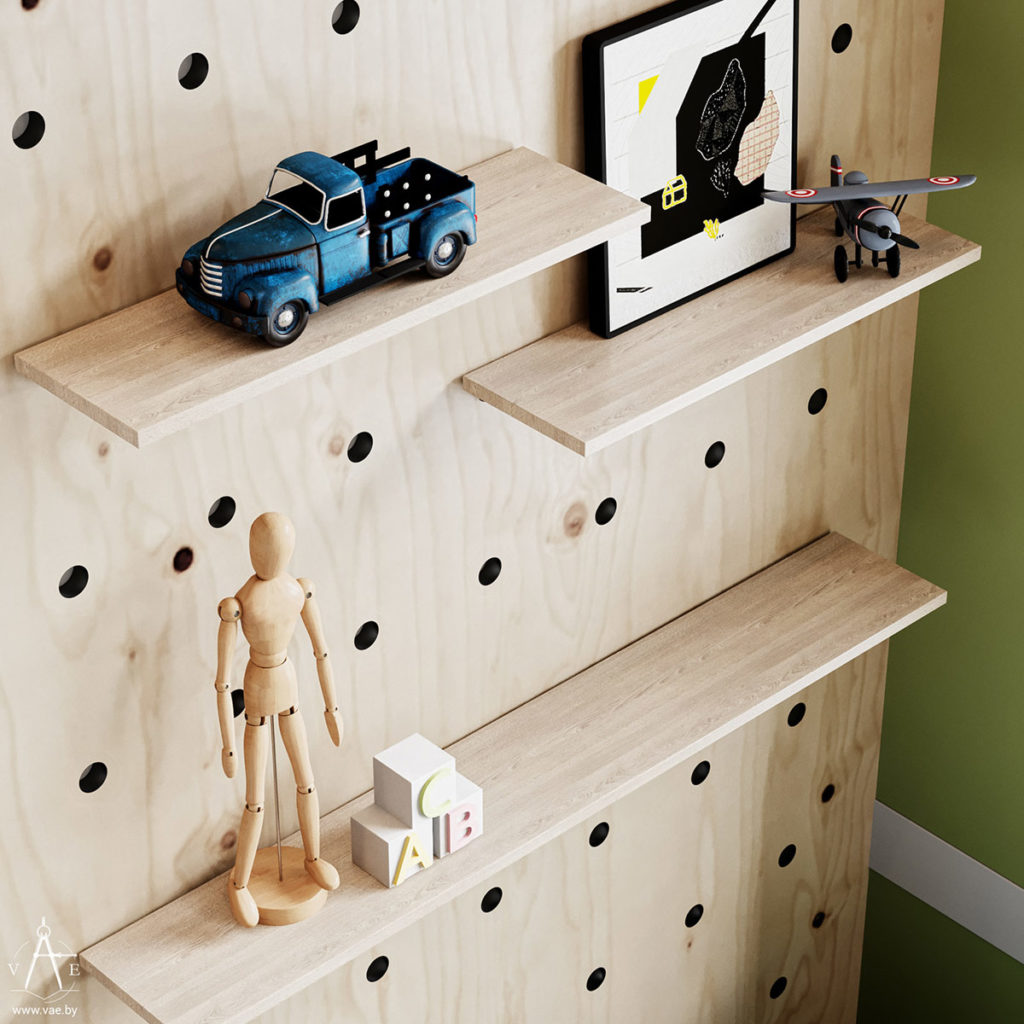 Integrated into the wall, colorful shelving units display finished lego creations and books, while a second bear sticker lines the wall opposing the bed.
A wood pegboard ensures the child can creatively display anything they want and can modify the shelving arrangement as they see fit. This encourages creativity, interaction with their space and a sense of control over their environment.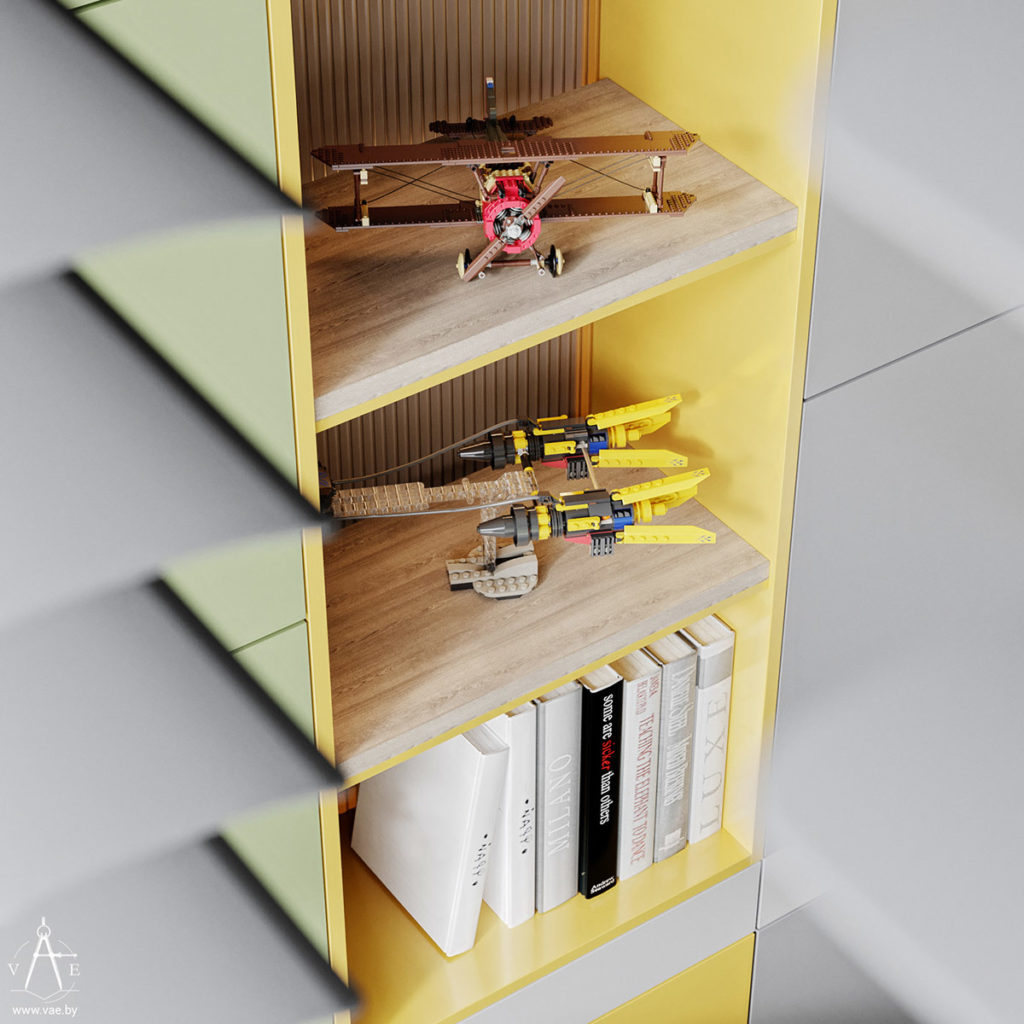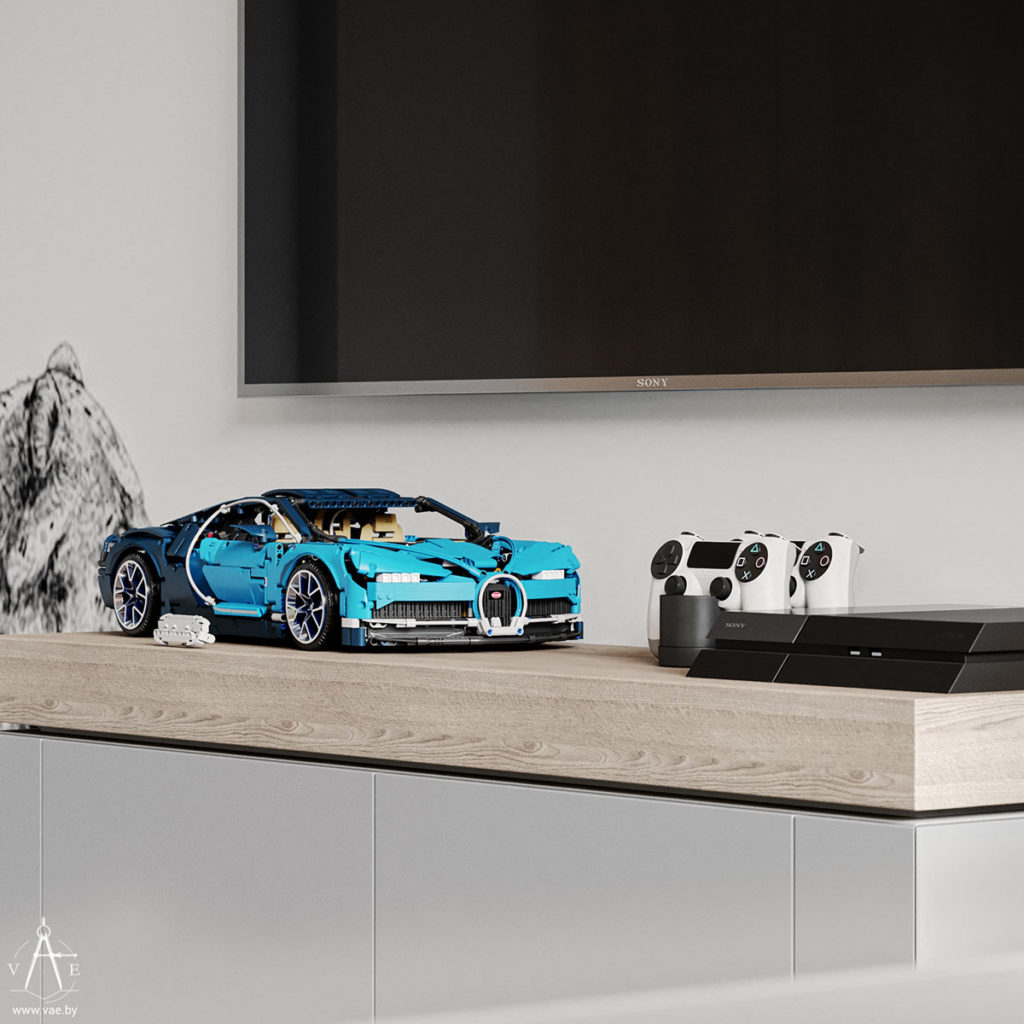 Children's bedrooms that have bespoke study spaces give kids the opportunity of learning how to use this space effectively as long as it's comfortable and safe. Here are a few more kids study spaces that might have those elements that you're thinking of adding to your own kid's room:
Double study spaces for kids in playful blue bedroom
Lavish Teen Bedroom with Outstanding Study Space