When you dad is a professional cyclist that enjoys modern interior design, your kid bedroom can look like this stunning room we're about to dive into. And when you also have siblings that each have their own room, your own bedroom might look a bit like your siblings'.
So, how much alike and how much different can three kids bedroom designs get in the mind of an architect? Let's explore this inviting mezzanine child bedroom and see how toys and bespoke furniture can create an interactive contemporary design.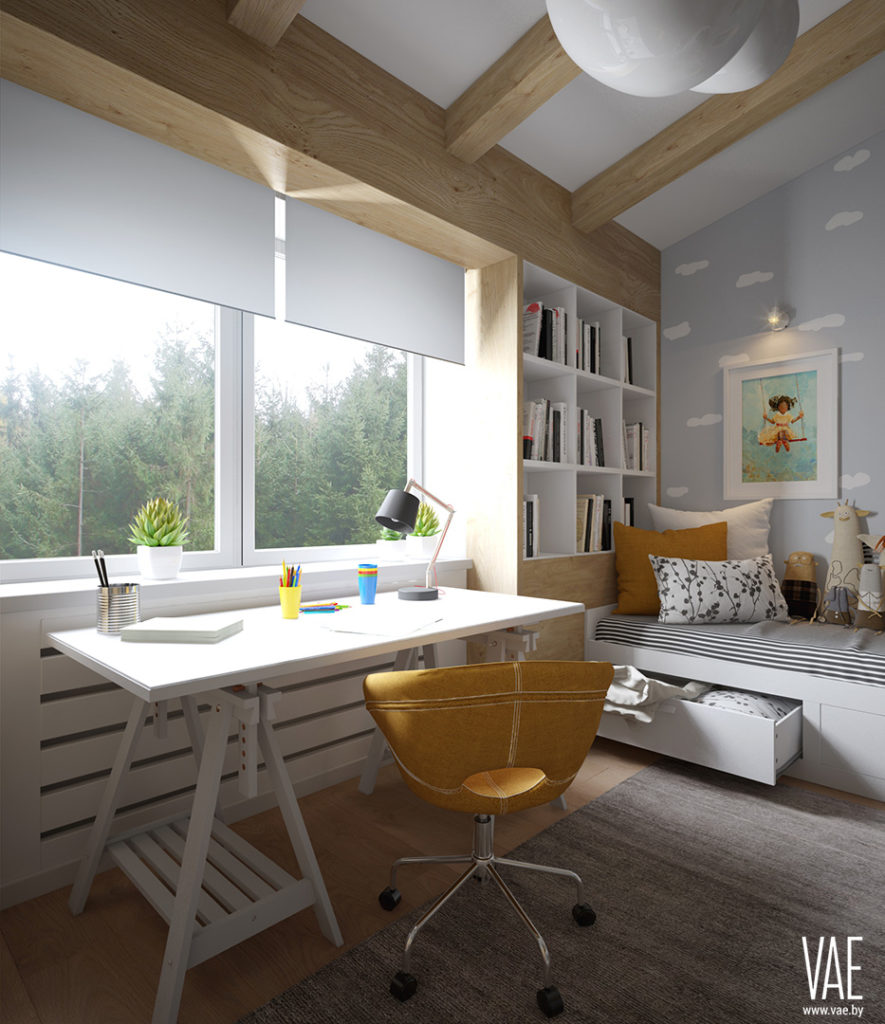 One of the three kids bedrooms designed by VAE design & architecture for a professional cyclist's children, this fairy-tale space is also interactive. Not only going up the stairs that are also used as storage space, but also the tee-pee and plenty of room on the floor to play around.
Clearly designed for a younger child than the other two kids bedrooms, this oak wood-defined sleep, play and study room caan easily be transformed into a teen bedroom later on. The growing child will be able to enjoy not only their childhood memories, but also use the space creatively within their own needs and wishes.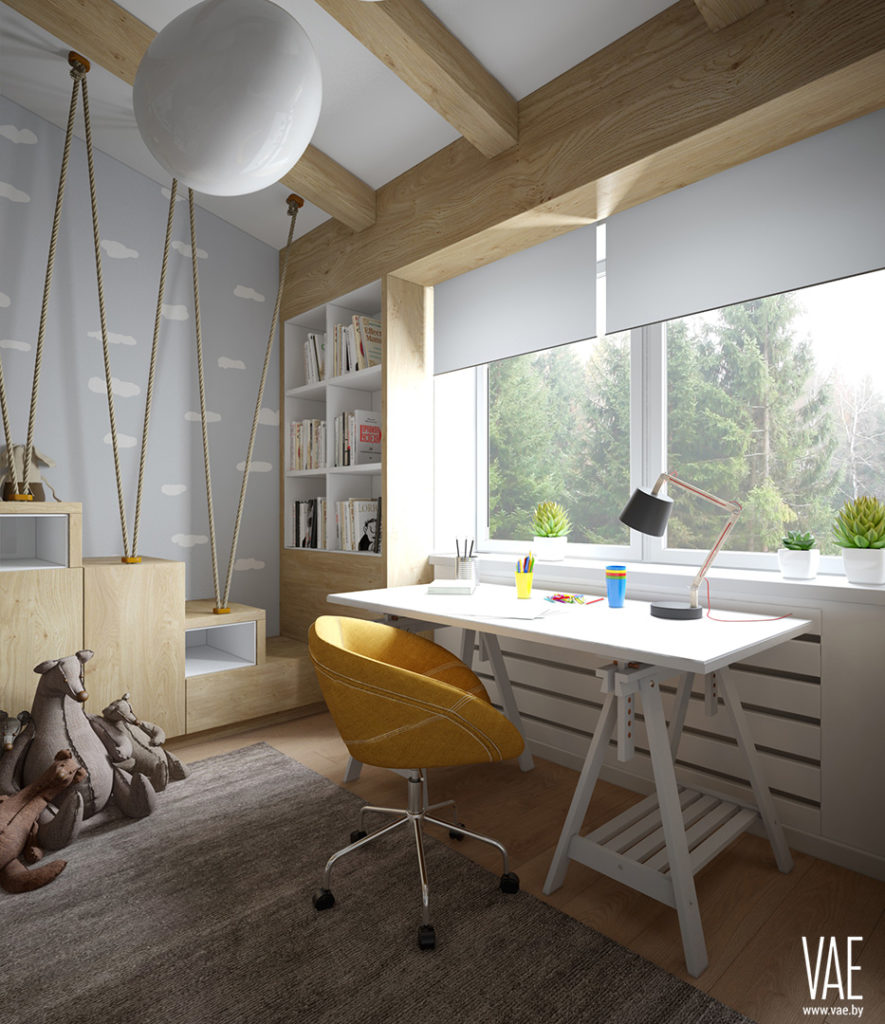 For now, clouds wallpaper lines some of the walls, creating a soothing feeling of belonging to unlimited ideas, while the use of wood grounds the design and reminds us of nature once again.
Oak beams set the tone for the same type of window dressed in wood, yet this study space is placed right under the window.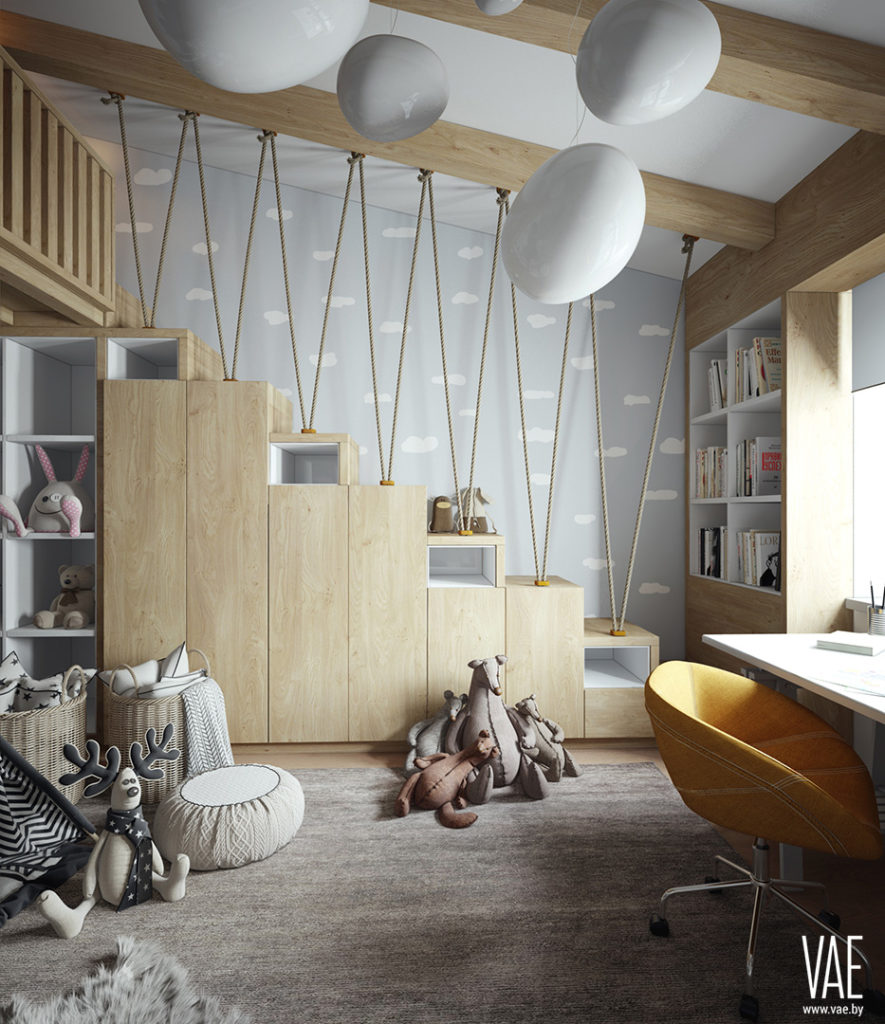 Looking out to the forest on the other side of the window, this desk will also be perfect for when the child grows older and coloring pens are replaced by books and a computer. So far, the only thing permanently living on the tabletop is the lamp that can extend playtime into the evening, when daylight is gone and the blinds can come down.
Within the same color palette, this kids bedroom adds more dimension in a different way than the other two rooms – this design uses stairs as a play platform and we can also see the ropes we've seen here being put to the same type of work, yet differently showcased.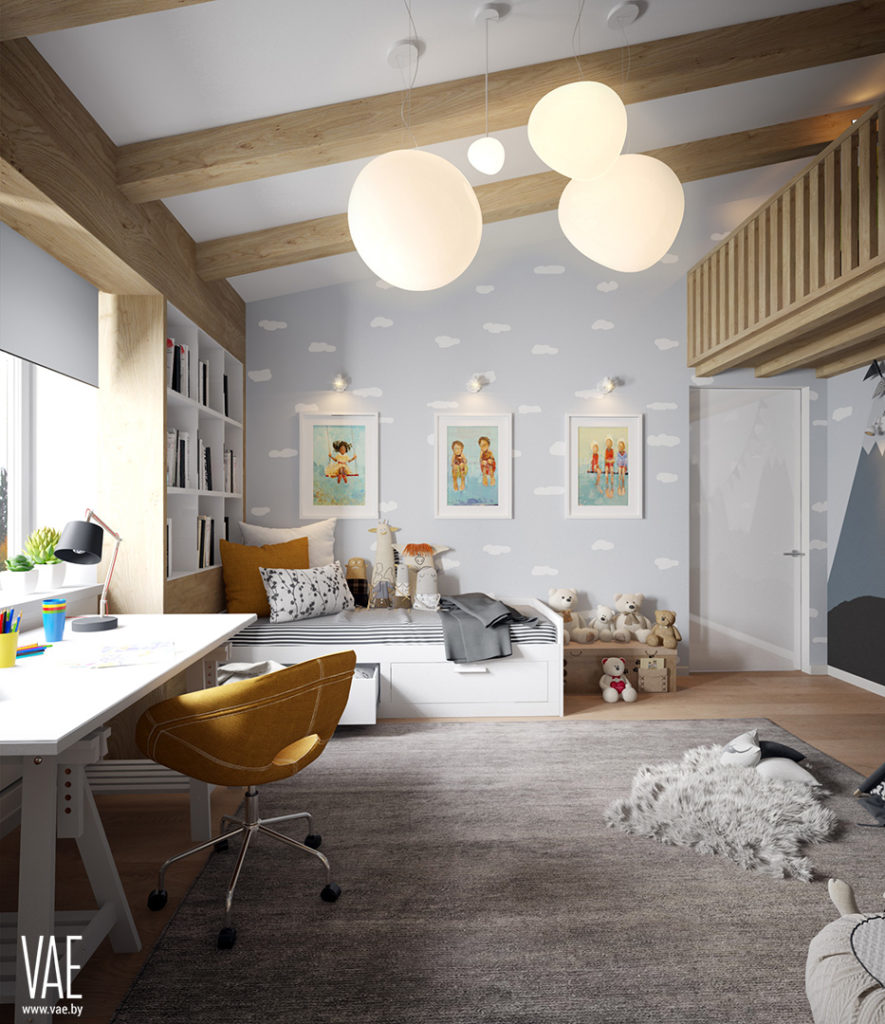 There are plenty of toys in this room and even more storage space than in the other two rooms. Keeping a kids room uncluttered can be quite a challenge, so storing knick-knacks away is not a problem in this well-designed child bedroom.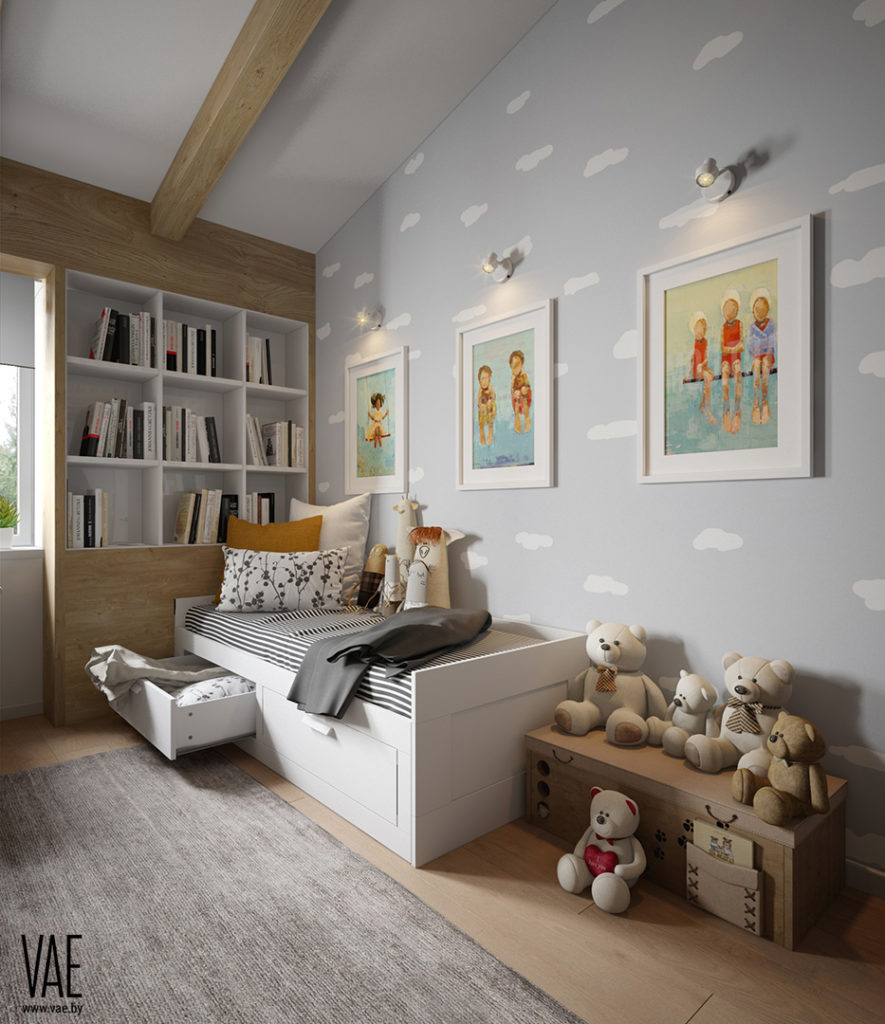 The mezzanine level set in wood is so close to the slanted ceiling that you can safely play up there without the risk of falling off.
Tall wooden railings ensure safety, while the birds-eye-view increases the creativity – imagine being a sailor or flying a plane as a kid. They can actually see from an upper view point and who knows what they end up loving – flying, sailing, finding out not even the sky is the limit.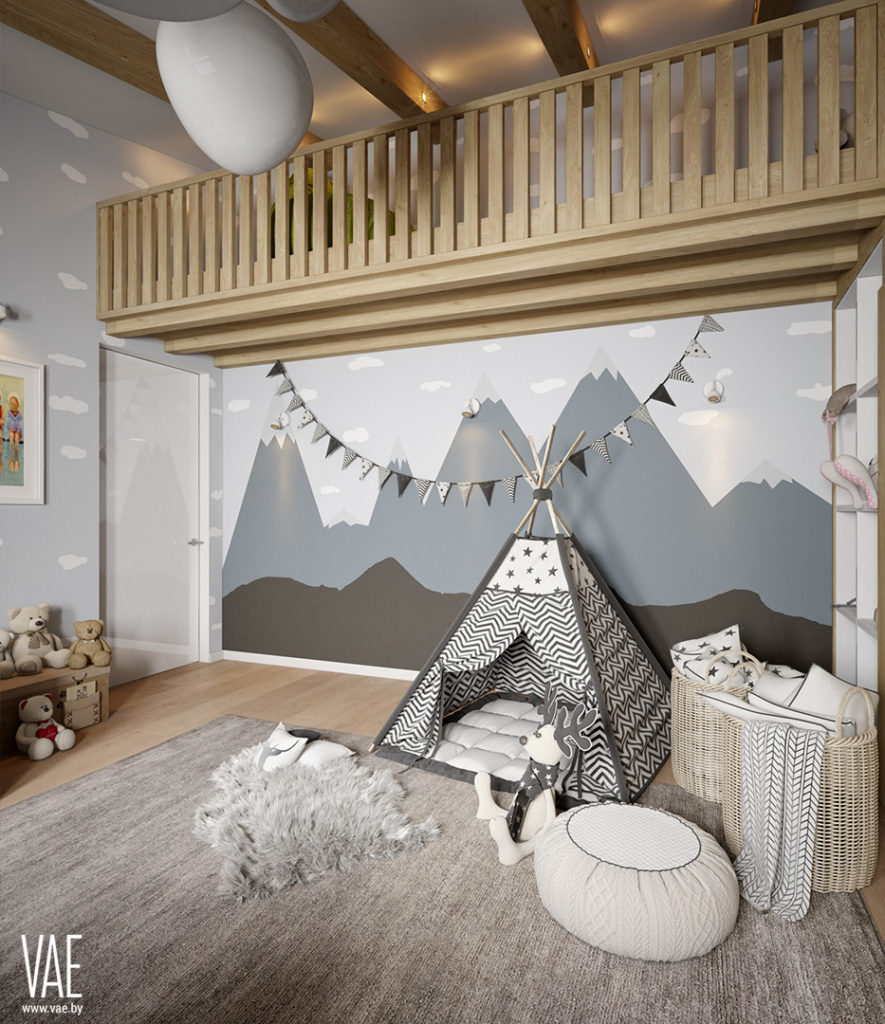 So that you can get a better idea of how the materials, textures and conceptual design shaped the other siblings' spaces, here are the other two bedrooms this one is related to from a design and location point of view:
Child Study Space in Brightly Illuminated Bedroom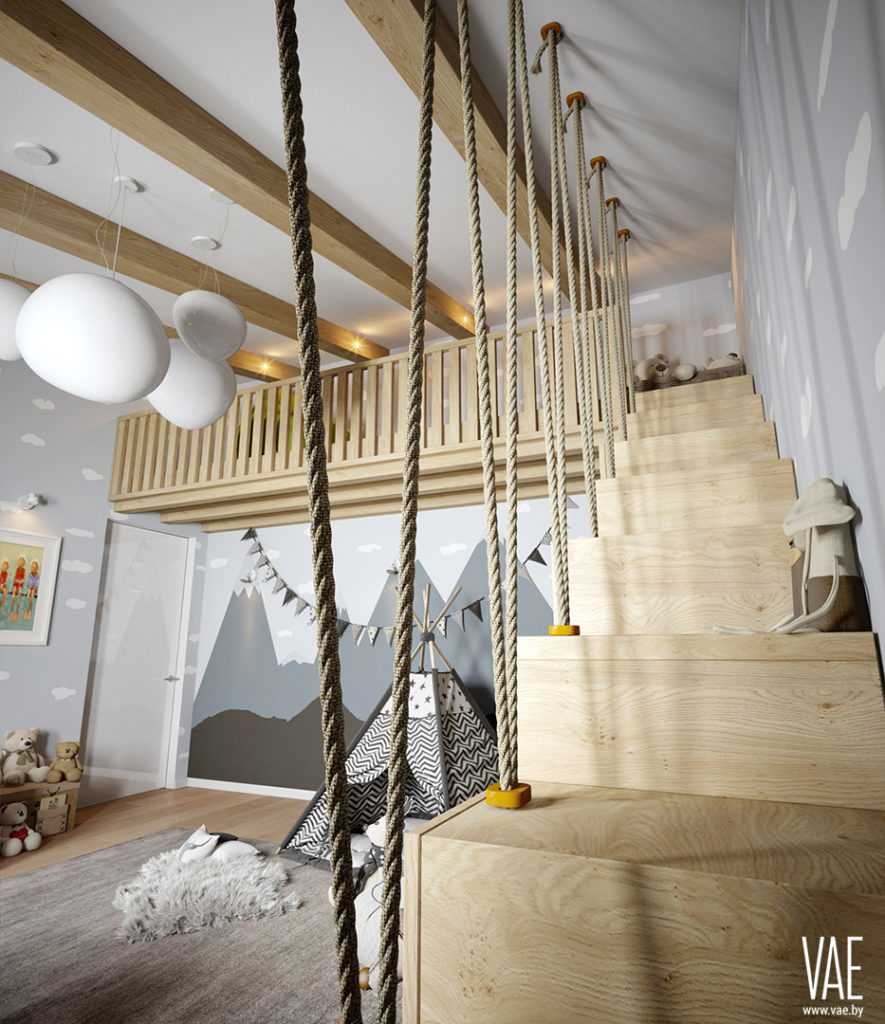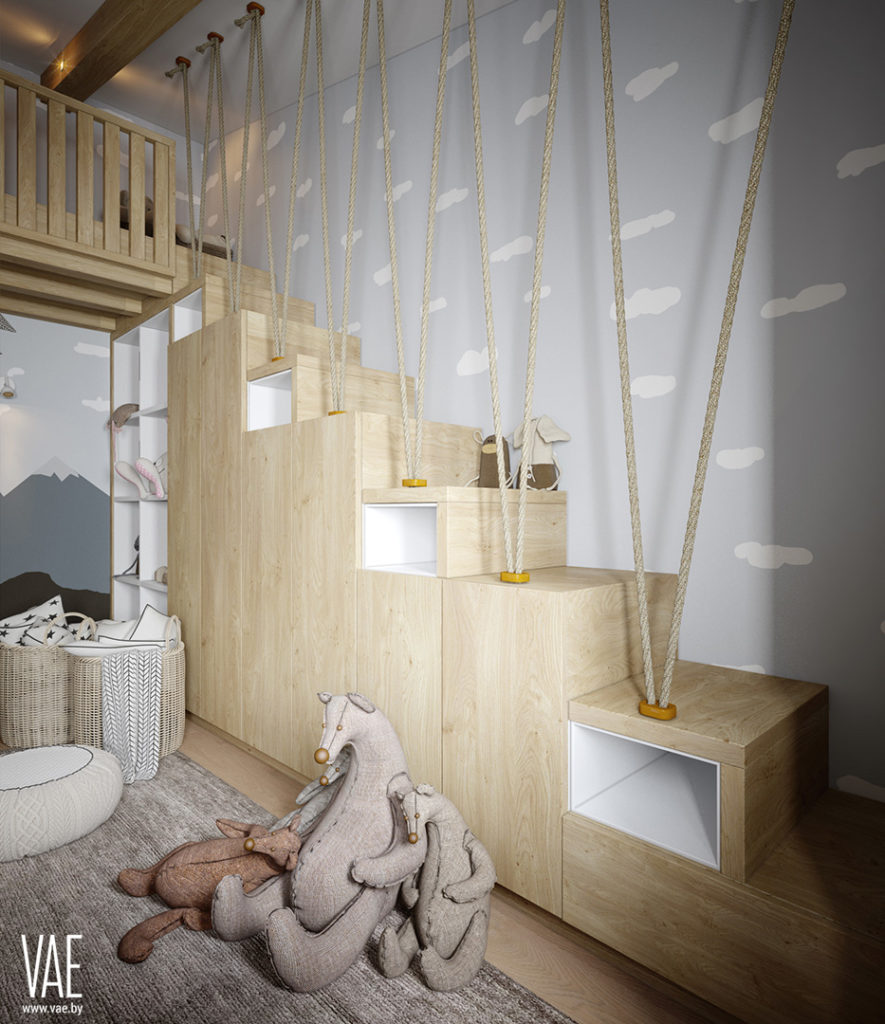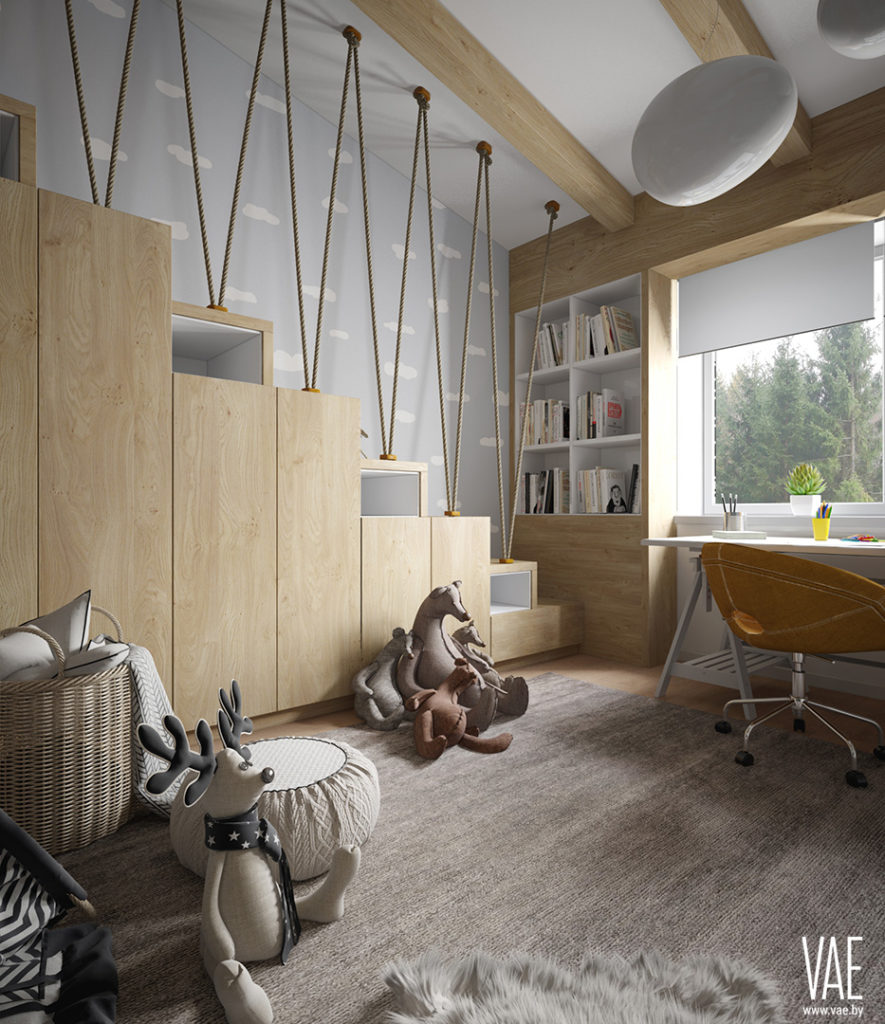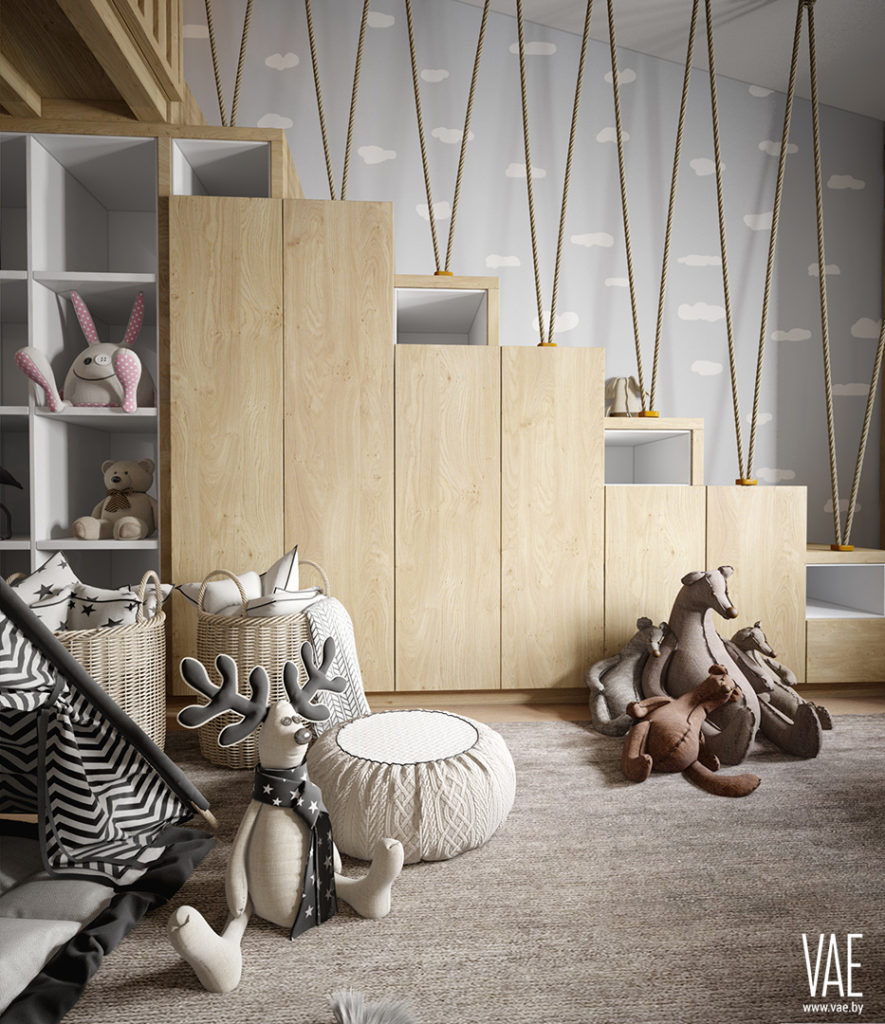 There are other fantastic kids bedroom design ideas that help you see everything with fresh eyes. Imagine being a child and using your room for more than its bare functions of sleeping, studying and playing. This last dimension – playing – can be integrated in the bedroom's design, like we can see in these examples:
Gorgeous Nautical Double Kids Study and Bedroom
Teen Study Space Design in Admirable Double Bedroom