Classy, elegant writing desks are rarely seen in homes these days. Sometimes it feels like sculptural desk design has given way to functional design.
Functionality is one of the most important features any piece of furniture must have. Beyond that lies the opportunity of designing stunning furniture pieces that will upgrade your interiors with their visual aesthetic.
This surprising desk design will have the room you place it in looking elegant and potentially become the subject of conversation with anyone who walks in.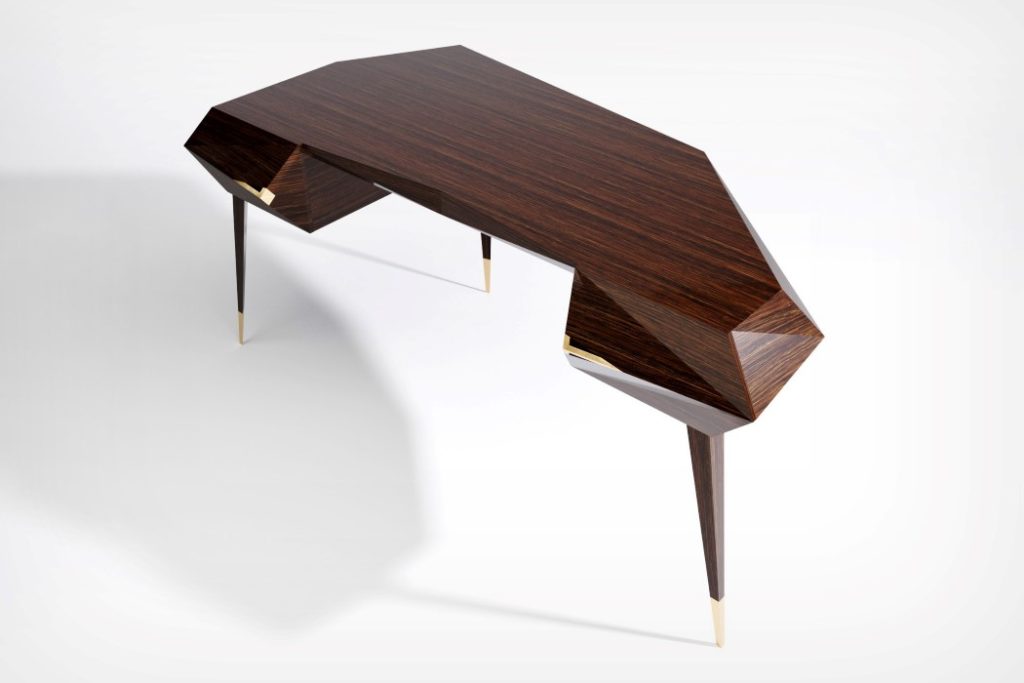 The Intermodality Desk by Attila Stromajer is also a winner of the Gold A'Design Award for its stunning combination of elegance and functionality.
Looking at the Intermodality Desk, you can't help but wonder how the design ideas came to mind. Geometry was used to deploy a fascinating desk design.
Elegant lines you can only see in grand pianos was freezed in the look of this exquisite furniture piece.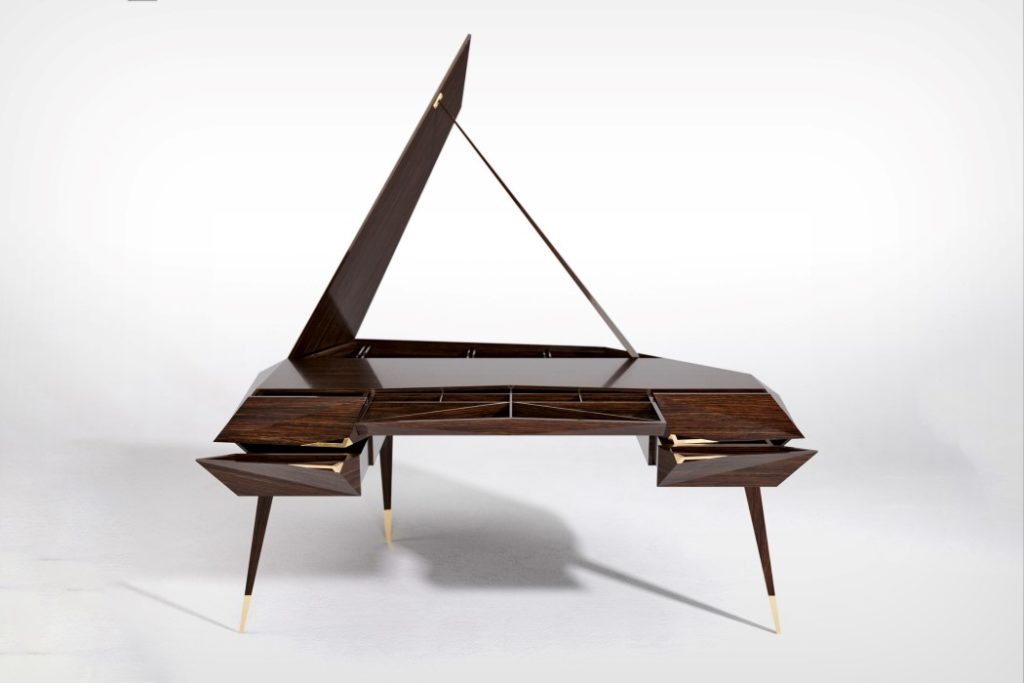 An oversized back lid with an arm prop lifts up to showcase hidden storage space in the shape of three deep cubbies.
A spacious tabletop hides storage space within the slanting, diamond inspired shell. Don't let the smooth working area fool you – the desk is equipped with 9 drawers – the three drawers in the back have removable inserts. Smaller storage slots in the front also have removable dividers, so that the whole writing desk can store quite a lot of items.
Resting on three thin but sturdy legs just like a piano, the Intermodality Desk has a rather large working surface that you can use with the cover lid open or closed.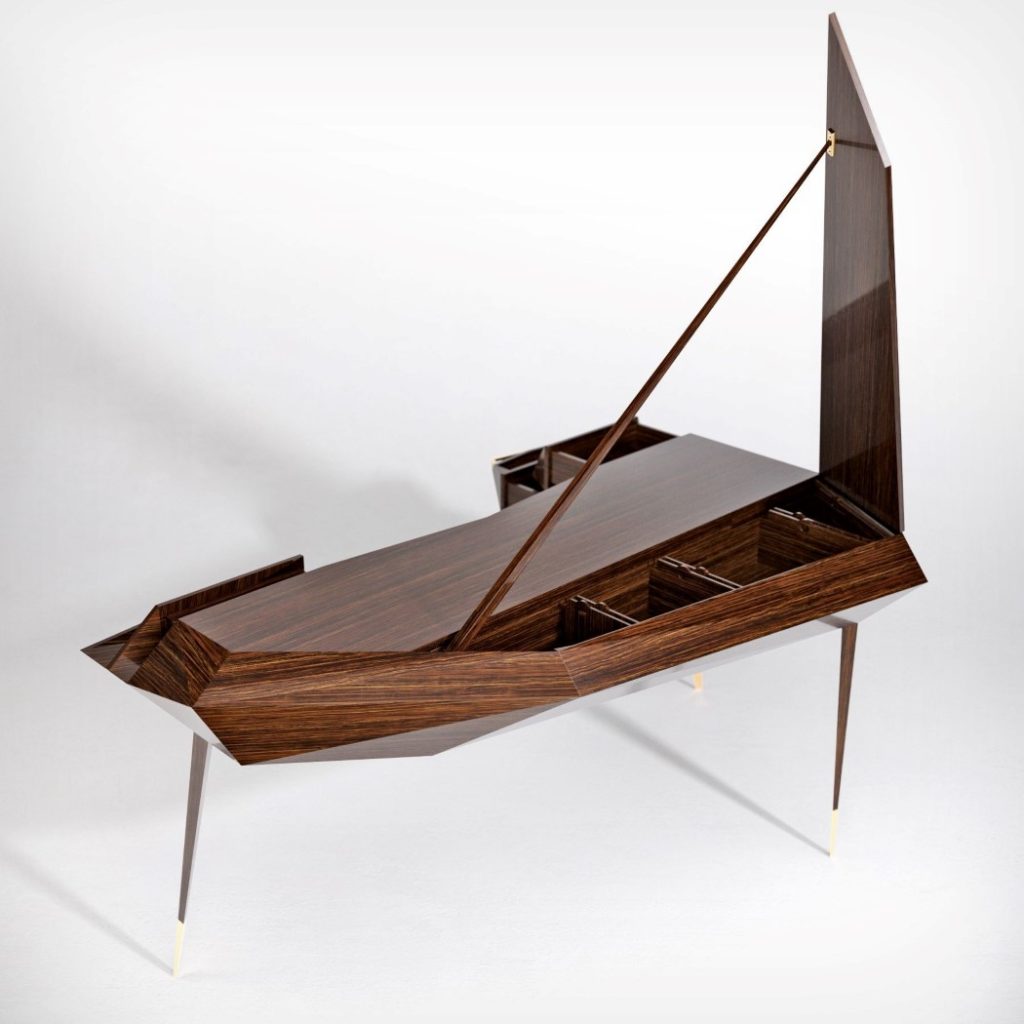 Imagine having this writing desk if you're a musician or an artist – arts will forever inspire your work when your eyes can rest on this inspiring desk design. Imagine sitting down at this sculptural piece of furniture and working away without interruption. Then, while enjoying your home life, this fantastic piano-inspired desk beautifies the whole surrounding space.
This is a wonderful way of understanding how important a minimalist space is for great design – you can showcase a desk like this one and have it steal all the attention and be a conversation starter.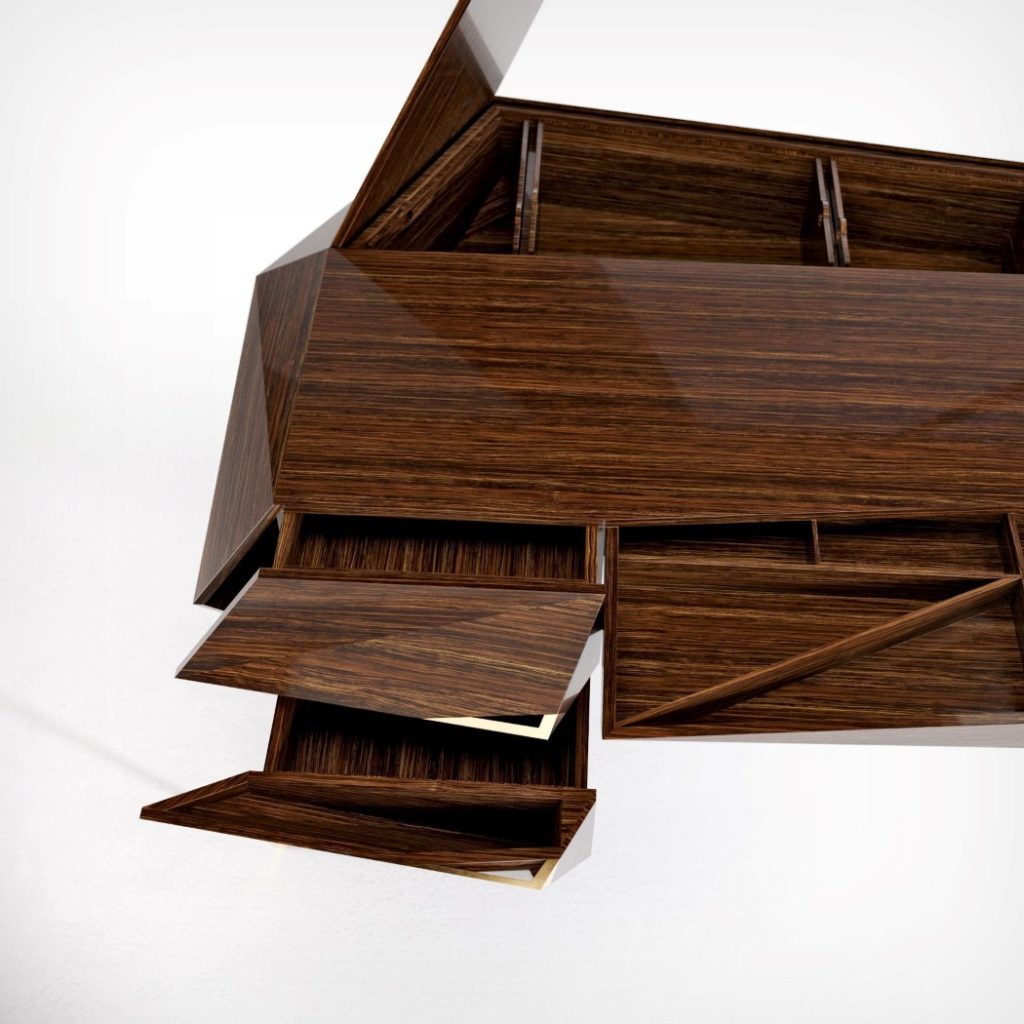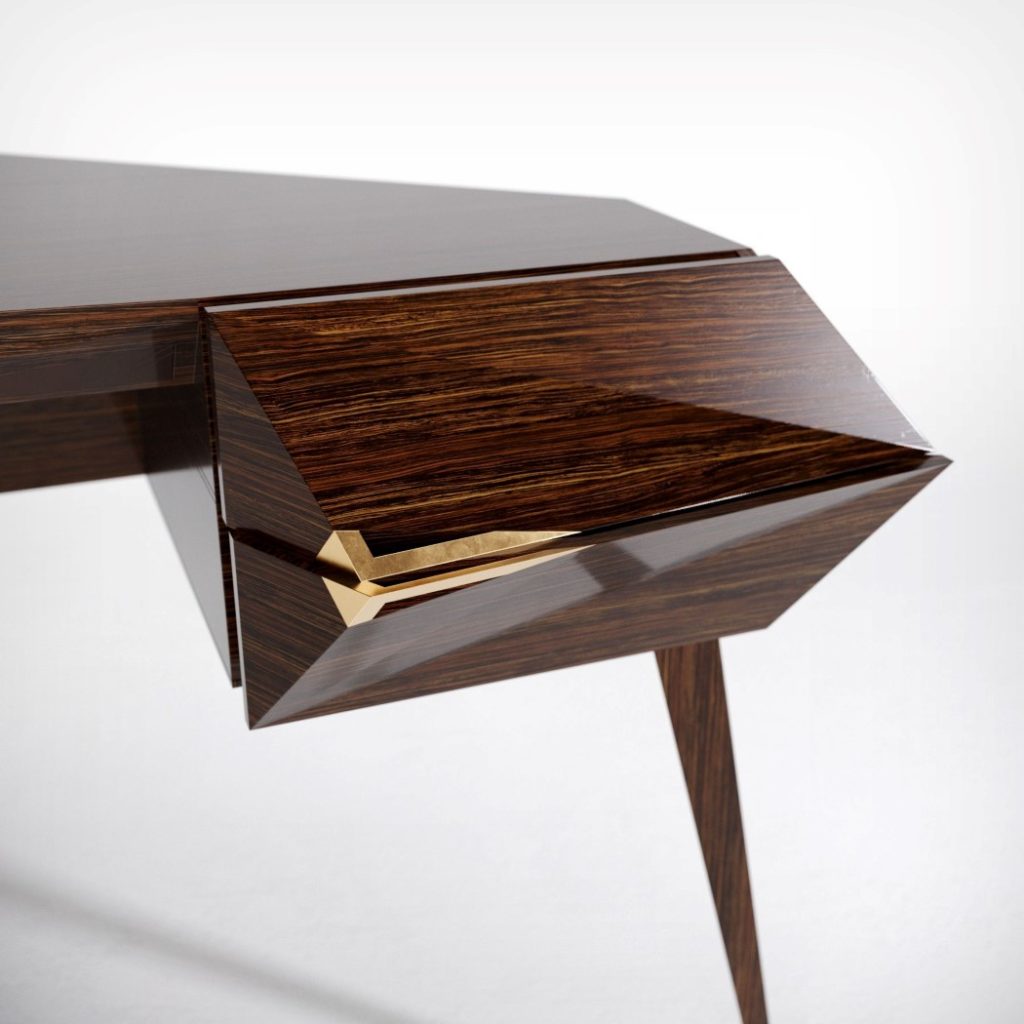 Here are a few more ideas on how to decorate your home office with functional, modern desks designs:
Bauhaus Era Inspired: Geometric BAU Desk
Temporary Foldable and Rollable TEMP Desk