Scandinavian workspaces are traditionally different than this next apartment that flaunts a glazed home office room. In a cosy part of the apartment, flooded with natural light, this space makes you easily carry the work day.
Visualized by Thao Nguyen, the space between the living room and balcony can be happily used to work from home in.
This glazed home office space is deliciously modern – sitting between the living room and a sunlit terrace, it makes the transition to the outdoors.
This could be one of the reasons why it's kept uncluttered and even makes you stop and admire it on your way to the terrace and cityscapes beyond.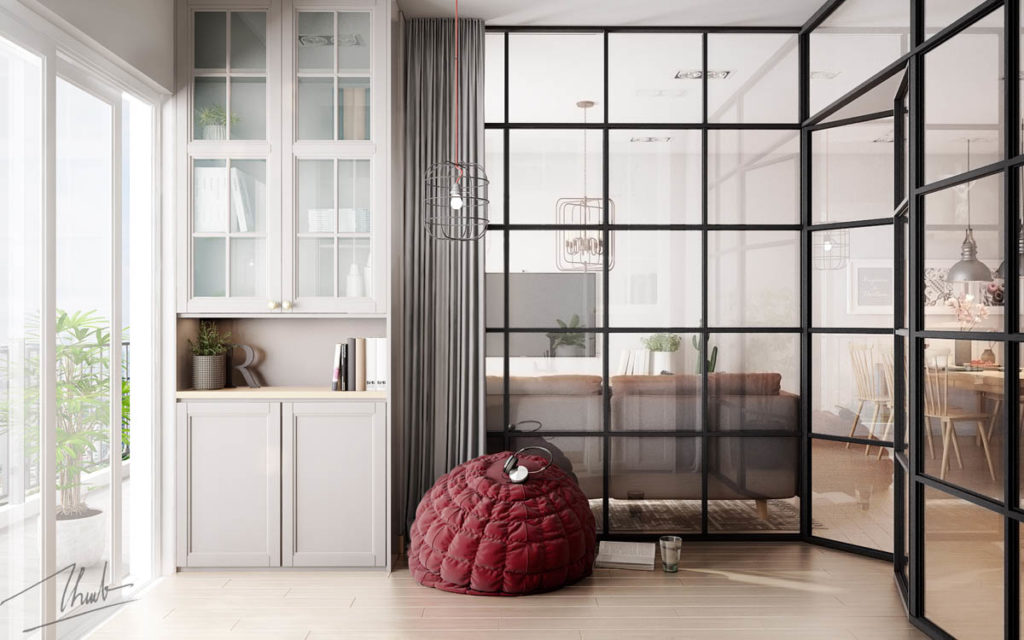 Such an admirable color palette was chosen for the space! The wall to wall cabinet housing the working desk is an elegant combination of white on the upper part and very light grey on the bottom half.
A wooden desktop sepparates these two parts of the cabinet, creating a visual connection to the wooden chair. That little cushion will make all the differnce after a few hours of work.
Soft pastles were put together with earthy tones and sharp black frames to create a bold intrior design. Colors seen outside the home office are mirrored inside the glazed workspace by the plum beanbag chair that invites to relaxing breaks.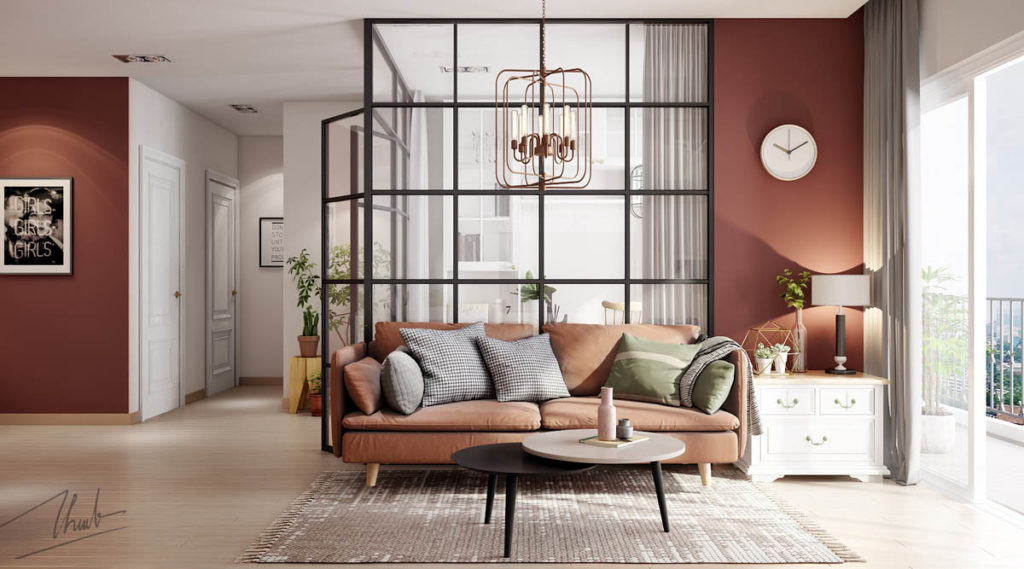 This cosy nordic-inspired home breaks the monotony of monochrome Scandinavian style in the livigspace. This allows the working room to be keps as soft as possible, to encourage focused work and effective breaks.
Chairs inspired by the minimalist nordic style are seen both around the dining table and in the home office.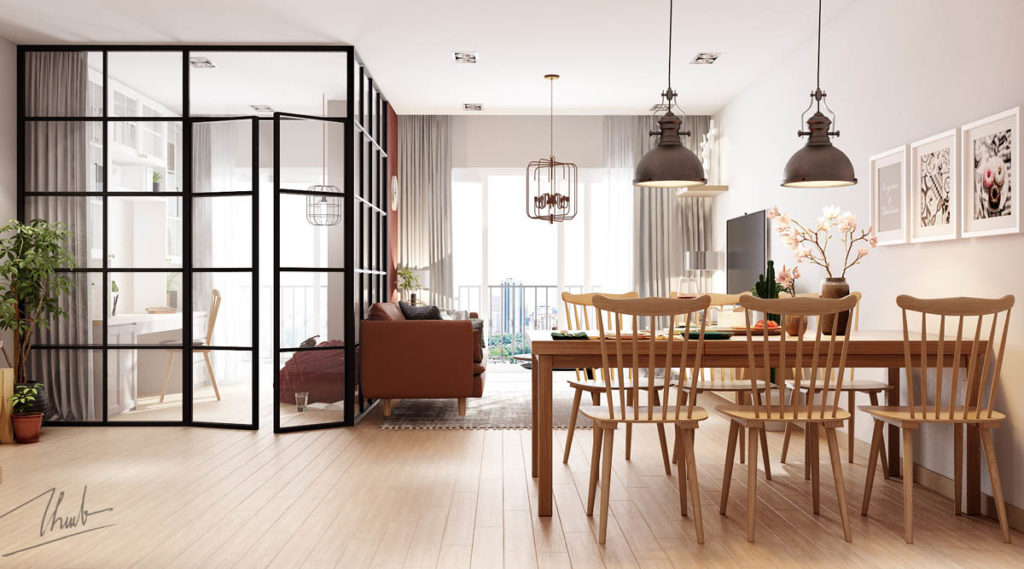 Here are some other amazing home offices that deal with the challenge of cleaning all that glass that surrounds them:
How much of a good thing is a bad thing? Because this home office with a big terrarium is an actual dream in such an environment like Spain. Placed right at the entrance of this home in Barcelona (like this other glass-enclosed home office), the work desk, chair and desktop computer are hidden behind a… Continue reading Glass Terrarium Home Office in Open Floor Plan